How a Google Project Shutdown Opened the World of Self Hosting to my Eyes
I want to take you all the way back to 2013, before major privacy scandals peered their heads every other week, when everyone finally could answer the question 'What does the Fox Say?', and when Google shutting down a(nother) service of theirs still didn't surprise us.
I was an avid user of Google Reader, the search giant's RSS aggregator that allowed one to follow multiple news sources in a clean, streamlined, and unobtrusive manner. I forget how I first came across this service, or even RSS as a whole, all that I knew is that this was my main, and pretty much only way to consume news online. It made sense; there weren't ads or paywalls on any of the news sources I followed, I could save stories for later viewing, and I could always go to the original source if I wanted.
Then came that fateful day in March 2013 when Google announced they were going to shut down Google Reader. Of course, by this time, it wasn't much of a surprise that Google was sunsetting yet another one of their 'Lab' projects. And with RSS being a pretty niche medium within the 'nerd-o-sphere', this announcement went off without much of a mainstream fuss. All the while, I'm scrambling for a solution to migrate to after this unjustified killing.
Little did I know, not only my RSS aggregator, but my entire online lifestyle and primary hobby that keeps me up at night, was going to change.
There were a few different alternatives to Google Reader that started popping up after this news. A lot of them even would help you transfer over your Reader data, so you can pick up right where you left off. Call me a cynic, but it was hard for me to hand over my data, and more importantly trust, after the unfair shutting down of a service that I relied so heavily on. And then I came across the ultimate solution: Tiny Tiny RSS.
Tiny Tiny RSS (or TTRSS) is an open-source (meaning anyone can view what makes it run, add suggestions or improvements, or update the application for their own needs), self hosted (meaning it can run on your own computer, instead of only on a company's computers) RSS aggregator. This meant a few things for me:
I can move off of Google Reader safely and migrate my data to this new service (a feature of TTRSS).
If there's an issue or a new feature I want, I can make the updates on my own.
I won't need to trust any other 3rd party to house my data or to stay online, it will all live on my computer!
Getting it set up and working properly was a relatively easy task to a software hacker like myself. And I was amazed by the results! TTRSS instantly became my most used tab, like Google Reader before it, except now I knew that no one could tell me that this was ever going to be shutdown – it all ran right on my computer!
After years of using this application, it really engrained in me the value of self hosting and owning one's data. It's truly a beautiful thing knowing that you are not at the mercy of any company's will or bottom line.
And then I discovered the entire sub-culture of self hosting.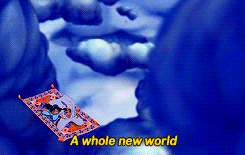 This opened my eyes to a whole slew of applications that I can self host and stop relying on others for. My most crucial find during this self hosting renaissance was Cloudron. Cloudron is a self hosted platform that allows one to install applications through an App Store, a la Apple's App Store.
I currently am self hosting a Cloudron instance running a few applications including Wallabag, Monica HQ, and, of course, the trusty TTRSS (still my most used tab to this day!).
Privacy
A major aspect of self hosting one's own services is the fact that your data is always in your hands (or computer). In today's privacy-less world where companies are hungry for your data, self hosting provides a haven where you own your data.
I wouldn't have known it at the time, but I am very thankful that Google shut down their Reader service. If it weren't for that, I might never have come across this intriguing and captivating subculture of the internet.
If you are tech savvy and want to try to rid yourself of the handcuffs that data aggregators have on you – and also have some fun while at it – I highly encourage you to check out the world of self hosting. Some great resources to start are the Awesome Self Hosted Github page and Reddit's r/selfhosted.
🍻 to a reliant-free and self hosted future!